Location and map of Jeurong Hotel Shanghai
Address: No.80 Minhong Road, Minhang District, Shanghai

Chinese Address: 上海闵行区闵虹路80号

Hotel Phone: 0086-21-33599999

• Downtown 16.8 km

Airport
• Shanghai Pudong International Airport 44.82 km
• Shanghai Hongqiao International Airport 12.16 km

Railway Station
• Shanghai Hongqiao Railway Station 14.6 km
• Shanghai Railway Station 17.15 km

Commercial Area
• National Convention and Exhibition Center Area 6.8 km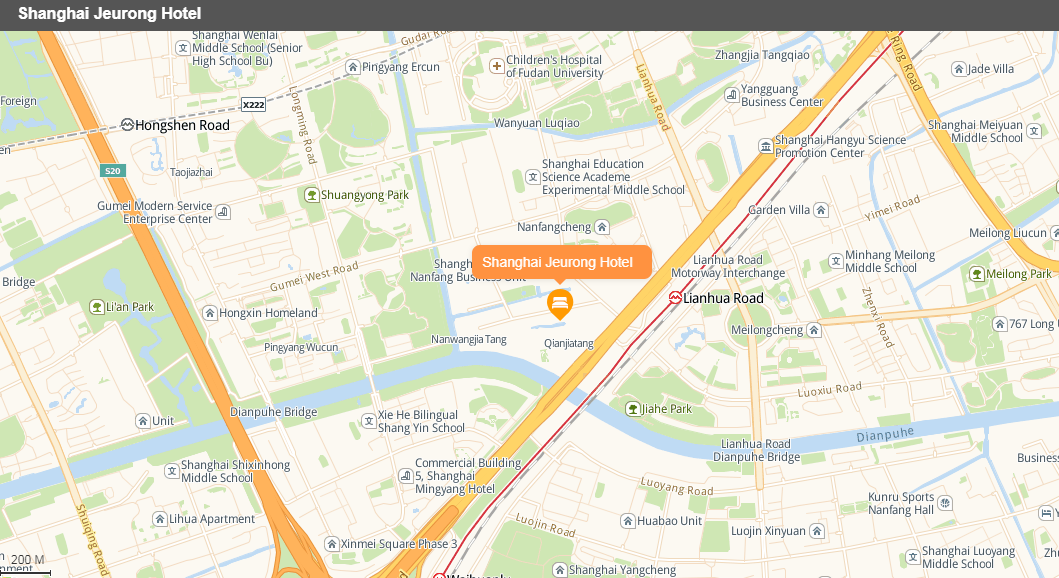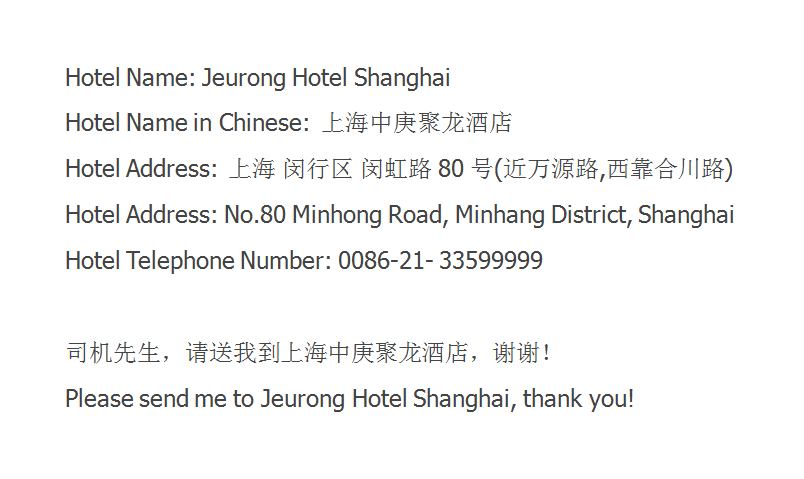 © Copyright © 2018-2019 WWW.JEURONGHOTELSHANGHAI.COM. All Rights Reserved.




Jeurong Hotel Shanghai
(上海中庚聚龙酒店)

Hotel Phone: 0086-21-33599999
Hotel Fax: 0086-21-33599999-003

Address: No.80 Minhong Road, Minhang District, Shanghai

Chinese Address:
上海闵行区闵虹路80号

Postal Code: 201100


Book a room online


Just fill up a booking form


Enjoy the exclusive lowest rate


Pay at the hotel reception upon check- in

Check the room rate !